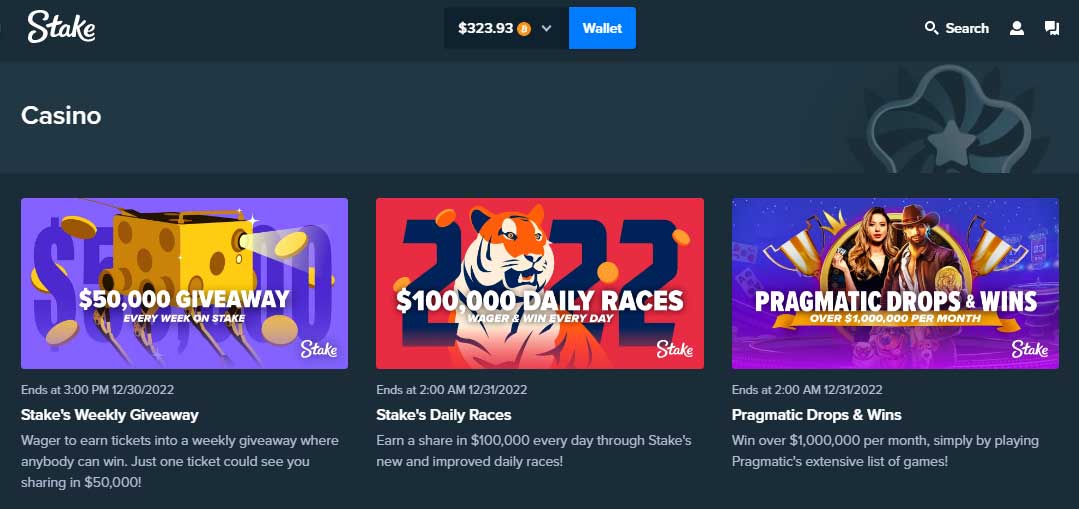 Stake doesn't offer any exclusive poker bonuses, but most casino bonuses will work with poker games:

- $50 000 Giveaway

- $100 000 Daily Races

- Conquer the Casino

- Casino Challenges

If it seems like the array of promotions is dishearteningly poor, remember that Stake's promotions are mostly seasonal. This means that promo programs come and go every month. To get the most out of the games, you should nip in the 'Promotions' sections every once in a while to check for any new additions in Stake's bonus menu.