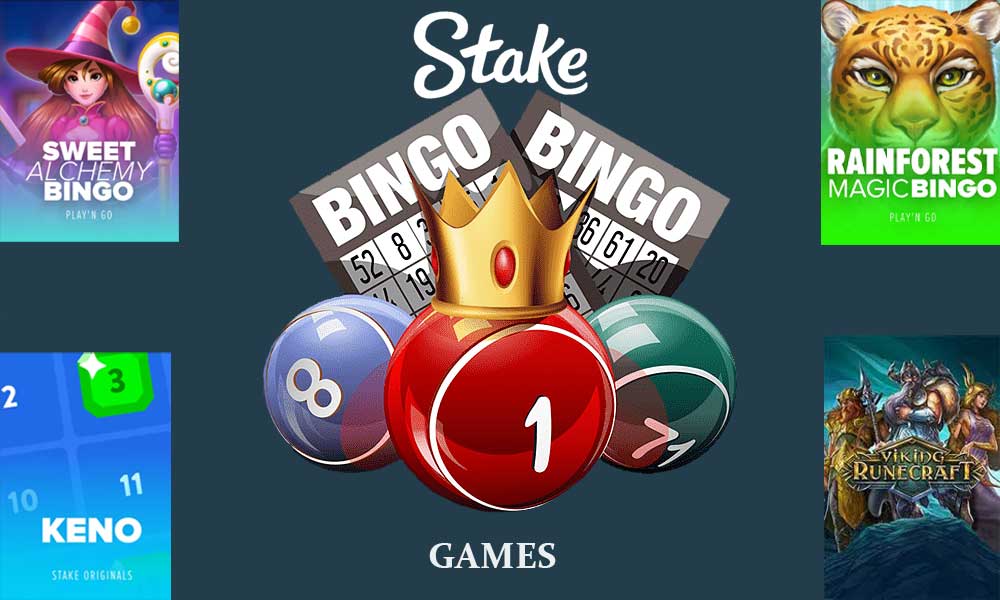 Stake's bingo games are thematic, colourful, and action-packed, so whatever you choose you'll be in for a treat. The current gamut of titles runs like this:

- Sweet Alchemy Bingo

- Viking Runecraft Bingo

- Rainforest Magic Bingo

- Keno

Although all games feature some kind of plot, our slightly-biased opinion favours Rainforest Magic Bingo as the most entertaining game of all.

The story centres around a Rainforest exploration in which exotic animals give you tips on your next game. The gameplay is vibrant, gripping, and packed with many features familiar to the Bingo genre.