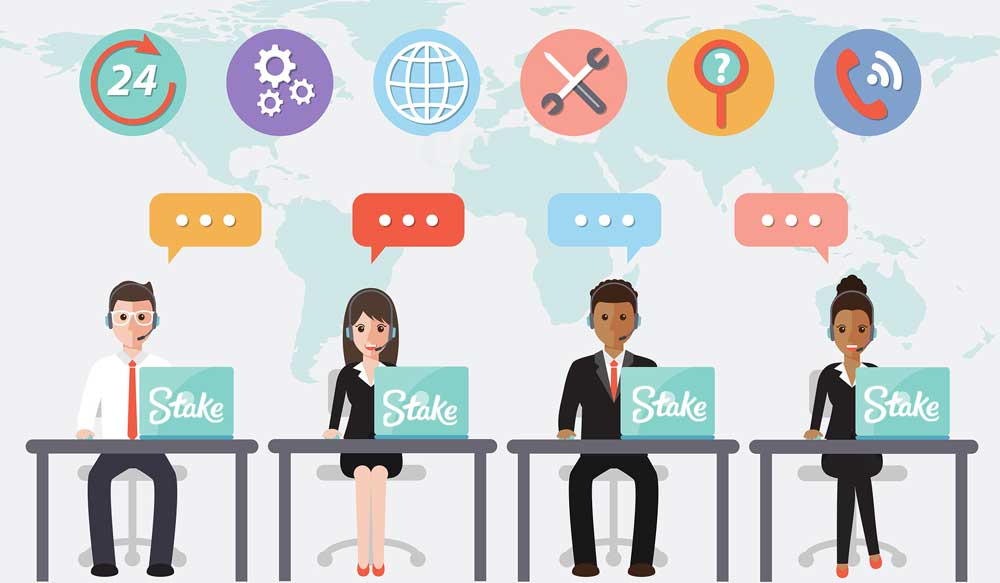 A good way to contact anyone from the website is by messaging them directly on: support@stake.com.

You should allow at least 24 hours for them to reply. The nature of your question or concern may vary, but try to keep it focused as much as you can.

Even if you are not complaining, Stake's support team has hundreds of others contacting them daily, which means it will take a bit of time before they get to your question.

Just in case you are looking for their email, it's situated right at the bottom of the page, in the footer. If you, like me, couldn't find on the first try, it's best to press "Ctrl +F" and search "support".