On 1xBit, you have two ways of finding roulette games. The question is – would you like to play alone or against other people?

For those who want to play by themselves, you have to:




1. Go to the main page of 1xBit.

2. Scroll to the bottom of the page.

3. Click on "Games" (listed under "Slots").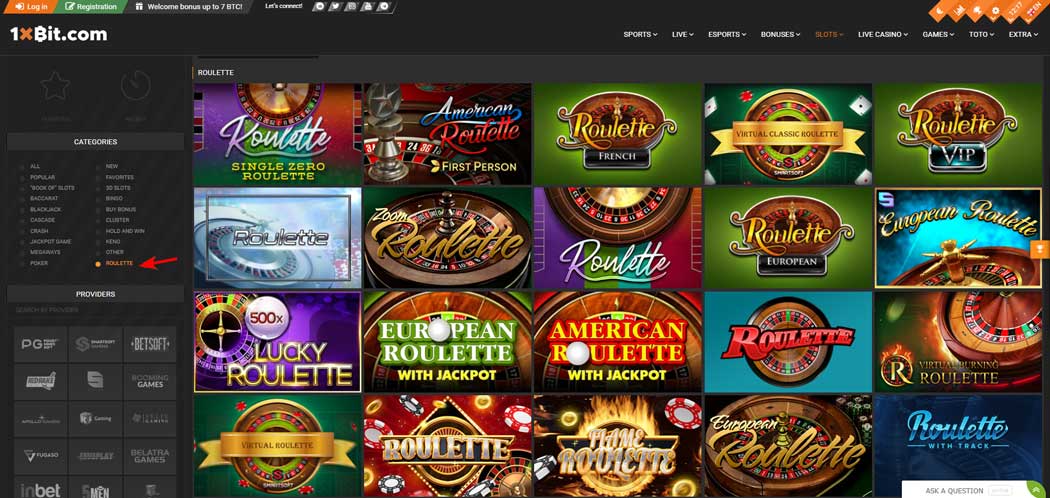 You'll be greeted by a plethora of various games – fortune wheels, lottery, and more. What you can do to filter these out is use the "Game search" feature to the right of you. Type roulette and get a glimpse of all the available games.

If, however, you want to compete with other punters you have to:

1. Visit 1xBit's main page.

2. Scroll to the bottom of the page.

3. Click on 'Live Casino'.

You'll be redirected to the 'Live Casino' section.

4. Click on 'Roulette' in the Category section featured to your left.

As for the gamut of games, it is rather pointless to list every title. One thing one must know is that you'll always find a wider variety of games in the Live Casino than in the single-player section.