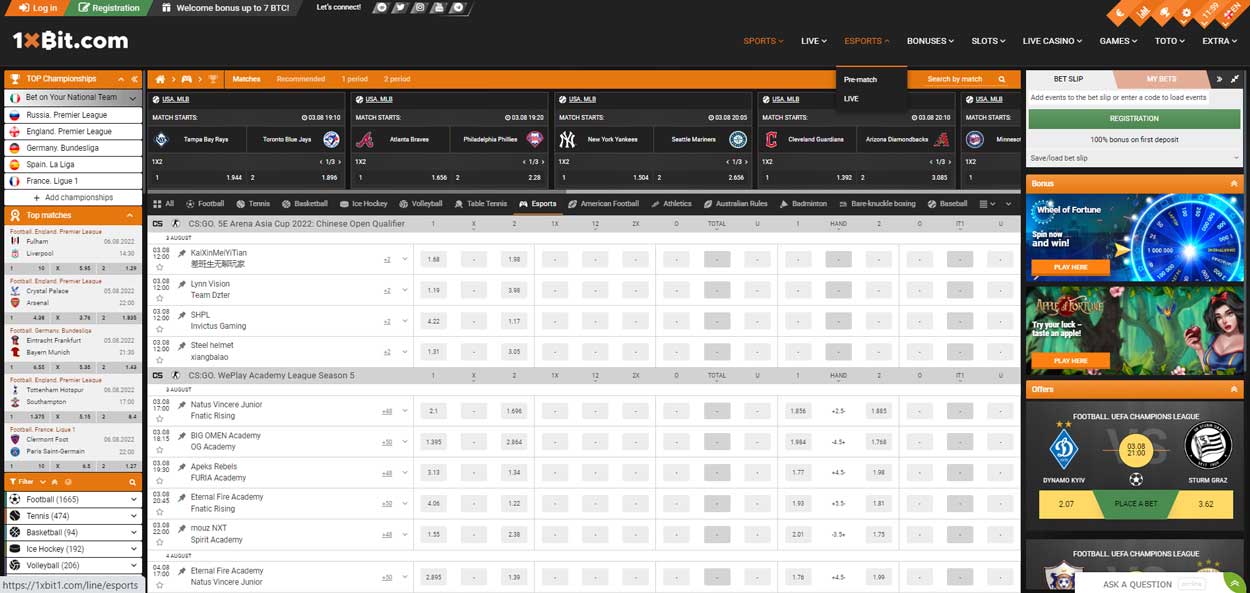 E-Sports are lucky to have their own dedicated section which you can access on 1xBit's main page. All you have to do is click ESPORTS on the right-hand side of the page and you are there. However, you'll only be shown information about one game.

To find the game you want to bet on, simply hover your cursor over the grey gamepad icon and you'll uncover a menu of every available video game at 1xBit:


- CS:GO - Overwatch

- Dota 2 - Call of Duty

- League of Legends - PUBG

- Valorant - Rocket League

- Starcraft II - Mobile Legends

- Rainbow Six - DCL The Game

- King of Glory - World of Warcraft

- Wild Rift - Heroes of the Storm
On the side you'll see a square with the number of all active tournaments at the moment. Depending on the season, some games may have over 100 face-offs or no matches at all.