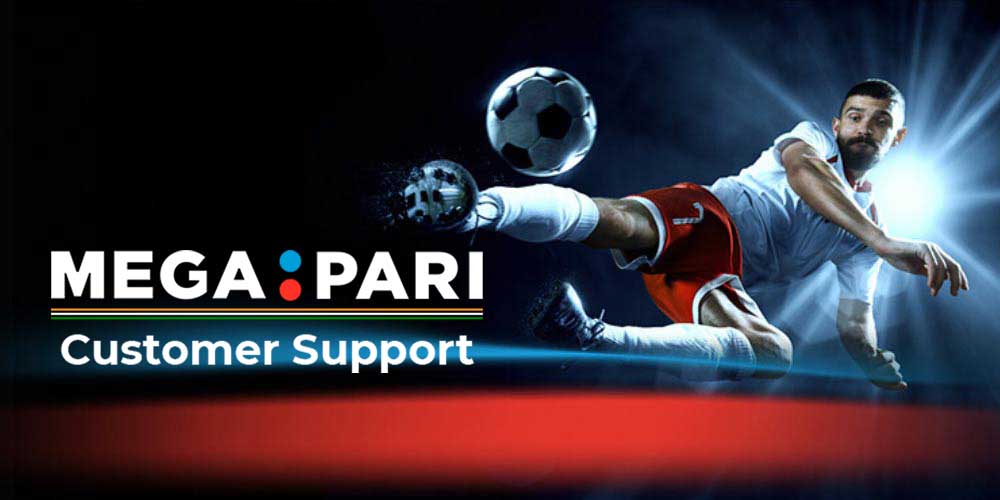 What happens when you can't figure out the payment methods on Megapari? Or when you wonder how you can claim your bonus? Stay tuned as we explain how to make the most of Megapari contact!
As you scroll down on the main page of Megapari, you'll see a dark grey bar at the bottom of the page, where you'll see the following headings:
- Information
- Betting
- Games
- Statistics
- Useful links
- Apps
If you click 'Contacts' listed under 'Information' you'll be taken directly to the Megapari Contact page where you'll see the most useful contacts:
- Technical support: support@megapari.com

- Security department: security@megapari.com

- Marketing and affiliates: partners@megapari.com
The technical support department of Megapari Contact system handles all issues with the website. Can't see your bets? Your earnings? Can't withdraw or deposit money on the platform? Then this is the email for you!
The security division is where you take all matters related to privacy, fraud, forgery, and the like. However, given that Megapari is backed up by tenths of software providers, SSL, and other encryption certificates, it's unlikely you'll be paying any visits to this avenue of Megapari Contact.
The final email is dedicated to everyone who wishes to partner with Megapari on a business scale. Whether you have a business pitch or can provide a solution to Megapari, this is the email you need.
To the right of the list of emails, you'll see three white fields:
- First name

- Enter your email
- Your Message

Which are meant for you to write a message of feedback, suggestion, or a general question which will receive an answer within 24 hours.
Another way you can make use of Megapari Contact systems is by clicking on the Live Chat button that's located in the bottom-right corner of the webpage.
For those who want to cut on their waiting time, they'll be chatting with a real representative of the casino.
And, finally, if you are quite eager to speak to someone in the office, there is this number: +44 20 3808 8565 to speak with a representative.
More for Megapari ....