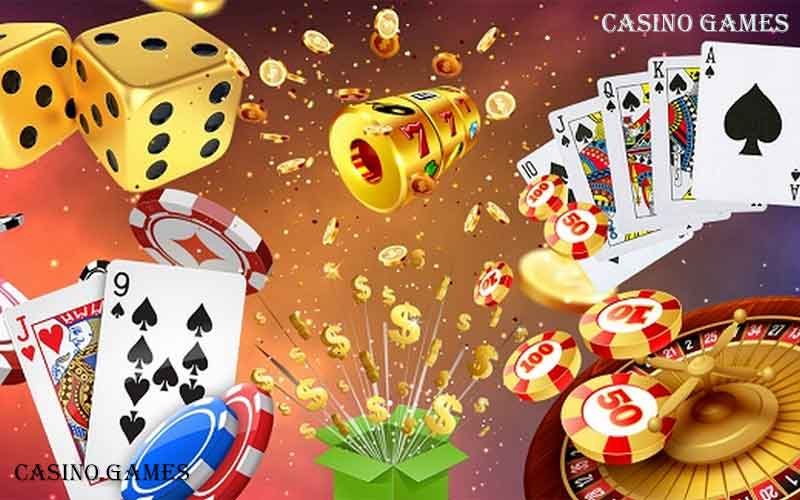 Everyone is a bit timid when trying something for the first time. And it's no doubt many newbies are overwhelmed by the huge roster of games available in gambling venues. To help you make your baby steps into the world of gambling, we have selected several types of games that are the perfect match for someone with little to no experience!
Slots
Starting with slots will be the safest bet for rookie punters. Slot machines are likely to be everyone's first hands-on experience with gambling, as they are fun, easy to navigate, and suitable for all ages. You have to know very little about the mechanics of the game to understand it.
Nevertheless, there are some specifics to be aware of:
- Different slot machines have different pay lines. Once you pull the lever, you wait for the reels to spin and display a set of three symbols. If those three symbols happen to be winning ones, you earn a prize! However, a set among different machines either yields different prizes or no prizes at all! So you should become familiar with the sign and symbol scheme of each slot machine before you start spinning.
- Each provider has different return on investment rates. If you are playing in an online casino, you know that digital slot machines and physical ones have different software baked inside them. The machines of some developers may give out seldom big prizes, whereas other providers may opt for frequent smaller cash returns.
- Some slot machines have plots, others do not. While playing, you will notice that some slot machines display an intricate plot with several characters that develops as long as you keep winning and progressing through the different stages of the game. Other titles, on the other hand, lack any plot, characters, or chapters, and function like regular slot machines at a brick-and-mortar casino.
Plot-based slots may seem a bit too much, but keep in mind that those are the types with in-game bonuses!
Dice
Similar to bingo, dice games could only be won with a lucky roll.
The premise of the game is simple:
-
You place a wager
.
-
You land a number
.
-
You win
!
It's simple to learn and get into. To make it more interesting, though, online casinos have introduced casino tournaments, where you win a bonus prize if you earn a specific amount on a particular game. Dice is one of the fan-favourites there, as the gameplay could get quite intense with each stage.
Bingo
Obviously, the initial suggestions from the batch would be games that are purely luck dependent. If you quickly want some casino action and avoid learning a list of rules and competing against others, then try out bingo.
The only rule you have to bear in mind are the pay lines of the game. The idea of bingo is that you need to cross a sequence of boxes in a particular order - vertical, horizontal, or diagonal. Each sequence has a different payout amount, depending on the provider or type of game.
Roulette
Roulette bears some similarity to blackjack, but isn't as demanding on your skill level. However, you should get to grips with learning the betting options, as there is greater variety than blackjack. Moreover, for online casinos, the variety could be massive, so try your luck with the most popular titles first:
-
Mini Roulette
-
American Roulette
-
Teen Patti
-
French Roulette
Blackjack
For those looking to get ahead in the casino space, this might be the game for them. While enjoying less popularity than poker, blackjack is more accessible to new players. That's so because it's less competitive than other games. Each player is competing against a dealer and tries to beat him or her by getting their score count as close to 21 as possible without going over!
Playing online gives your bets a significant advantage in card games. Different bookies may double earnings for specific games - slots, poker, blackjack, baccarat, and more! Also, if you are ever worried about taking too long to understand the game, some online venues give you the chance to put a zero-value wager. You neither win nor lose the game, and you don't get in the way of other players.
Poker
At first glance, this suggestion makes little sense. We know that if it was that easy to win at poker we would all be making jack at tournaments. The reason this is at number 6 is because poker, while difficult to master, is incredibly easy to get the hang of!
Poker has many variations, but as long as you know the value of each card, anyone is assured they can partake in the game. Some of the most popular editions of poker are:
-
Texas Hold'em
-
Omaha
-
High Low Chicago
-
Kill Game
And to top it all off, online bookies set awesome bonuses and goodies for winners of specific titles by different providers. Online casinos have an edge over traditional casinos just because many of the casino games offered are accompanied by generous bonuses.
Responsible play
Kickstarting your journey of casino playing is exciting and should be paced with calculated, careful steps. Consider these three tips on playing responsibly, so you could make the most of your money and time.
1. Follow your budget closely.
It doesn't matter which game you choose to be your first, you must always track your spending and earnings. Sometimes, playing with alongside an experienced friend who will manage your expenditure is a good way to avoid overspending on games. If not, try a third party app that blocks further fund leaks. Some casinos even offer features that set a limit you would like to spend on a specific game.
2. Avoid emotional gambling.
Some people believe that playing will drive their problems away, but that's not true. Losing a game while emotionally upset will further aggravate your state and worsen the decisions you make.
3. Sober up before playing.
Alcohol and gambling go together like a house on fire, but no one ever rejoices at the sight of a house on fire. Managing or eliminating alcohol intake while playing is the best way to ensure more wins and spot-on decisions.
Reliable gaming platforms see here
:
https://www.casino777pro.com/