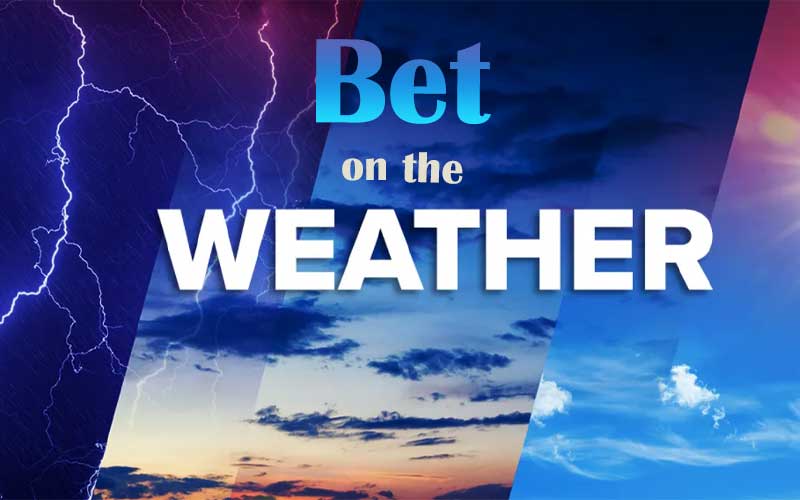 What is with betting on the weather? It's a feature offered by large bookies such as
Megapari
and
Melbet
, but how is it exactly done and is it worth getting into that sort of niche? Well, it's time to find out.
Pick a solid weather forecasting platform
It's not uncommon for weather forecast presenters to get things terribly wrong and this can severely impact your bet (more than sports analysts ever could), so the first thing you should do is find a reliable forecasting website you can trust with your predictions.
Study the types of weather bets

There are several types of markets that you can bet on:
1.
Temperature bet
, the most common type of bet, where you can try and predict if the temperature will be higher or lower than the average.
2.
Precipitation
, which is when you decide if it will rain, snow, or hail.
3.
Wind speed
, if the speed will be below or above a certain threshold.
4.
Sunshine hours
: how many hours of sunshine will there be for a day? This is not just about when the day starts or ends, but the total amount of direct sunshine that's not obstructed by clouds.
Decide on the location and time of year
Of course, the weather is dependent on location and time of year. You can bet on the weather in different countries and cities, so you should be well familiar with the patterns of each place, as the weather is not that sporadic all the time. And if I is, it's likely the time of year when it allows itself to be like that.
Study old weather reports
Take a good look at what have been the trends for your region of preference - heat, precipitation, hours of sunshine, wind speed, etc. and take them into account when making your future bets.
Take into account other factors
And remember, there are many other factors that you should bear in mind whenever making a bet, such as percentage of humidity, cloud foliage, air pressure, solar storms, solar eclipses, and so on.
Advance betting vs. Live betting
When it comes to actually betting, you have as much choice in this domain as in regular sports betting. You can either place a wager beforehand that gets locked or decide to adjust your bet as the weather changes. You can be sure that there is a significant difference in the odds for each type of betting: betting in advance will have higher odds than betting in-game, as the latter type allows for greater flexibility.
Play responsibly
Whether it's betting on the weather conditions or going for casual gambling, you have to stick to some basic, common-sense rules that will make your experience more enjoyable:
1. Avoid consuming alcohol or anything that'll make your head fuzzy.
2. Back off betting if you're on a losing streak.
3. Don't gamble if you have a great chip on your shoulder.
Reliable gaming platforms see here:


https://casino777pro.com/