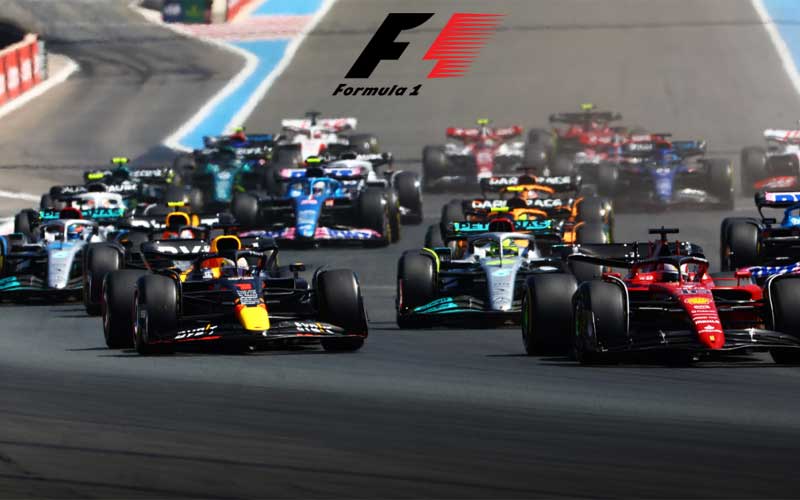 Formula 1 is perhaps the biggest event in car racing, and it's starting to dominate not just European grounds. In 2022, more than a million Americans tuned in to watch the US Grand Prix. So, how can new viewers make the most spot-on betting decisions in terms of Formula 1.
Learn about your pilot and his car.
The first rule of F1 is the same as the first rule of any other game: you must know the racer you're supporting and the machine he operates. Formula 1 has three rounds: testing, qualifications, and the final race. The first and second rounds can give you a rough idea of how each vehicle and driver perform, and they may give you the necessary insight that informs your bet.
Understand podium betting.
The podium is the place where the top 3 drivers go after finishing the race. The podium bet is useful for bettors who want to bet on a pilot but they aren't sure if they will win.
Outright betting.
This type of betting is spread across all kinds of betting markets and many types of sports. The outright bet is placing a wager on the driver who takes first place, and this market is available for all Grand Prix tournaments.
Live betting.
Like any other sport, Formula One has in-game live betting, which allows you to make a decision while the race is taking place. In this stage, you can choose markets such as race winner, podium finish, and fastest lap.
Drivers and constructors championship market.
Once a championship campaign is over, the market for drivers and constructors for the next championship will open. The market remains open until a winner is decided. In this market, you bet on the best performing team overall and not just the individual driver.
Safety car betting.
A safety car is a standard requirement of many races and is introduced whenever there is an accident or safety hazards are present. Punters can decide if the safety car will make an appearance during the race by simply clicking "Yes" or "No". Moreover, punters can make a bet on a virtual safety car, which is basically an enforced speed limit on the drivers.
The best team market.
A driver races for his team, and each team has two cars on the track. This market is super simple because it only asks you to choose a team and not worry about the driver.
Other markets you can try out:
- Driver matchups, which allow the bettor to decide on the best driver from a lot of racers garnered by the bookie.
- Lap 1 Leader, which invites you to bet on the driver who finishes first on the initial lap.
- Fastest lap, which is exclusive to the final round of the championship and focuses on the driver who can complete the fastest lap.
- Betting on multiple drivers, also known as 'hedging' is when you add more than one driver to your bet slip.
Responsible play.
Want to make the most out of your money? Well, the first thing to consider is responsible play, a set of unwritten but very helpful rules that you can implement in your gameplay.
1.
Watch over your budget.
Before betting, you can do yourself a favor and cap your budget to a certain limit that will prevent you from overdoing it. There are third-party apps doing that and a lot of casinos offer a similar feature to their visitors.
2.
Don't gamble emotionally.
Bringing your emotional toil isn't a good strategy to begin with. If you think gambling will solve your problems, then we have some news for you: gambling ain't therapy. It might feel good, but it's not helping your mental condition, and if done under the strain of bitter emotions, it will only cause you harm.
3.
Don't confuse gambling money for real money.
Truth be told, a large number of people see poker stars on TV and think they can break record numbers in an instant. However, reality hits you hard when you find out about the millions lost in wrong decisions and unsuccessful bluffs. Consider your gambling money wasted before you click on that slot machine.
Reliable gaming platforms see here:
https://www.casino777pro.com/