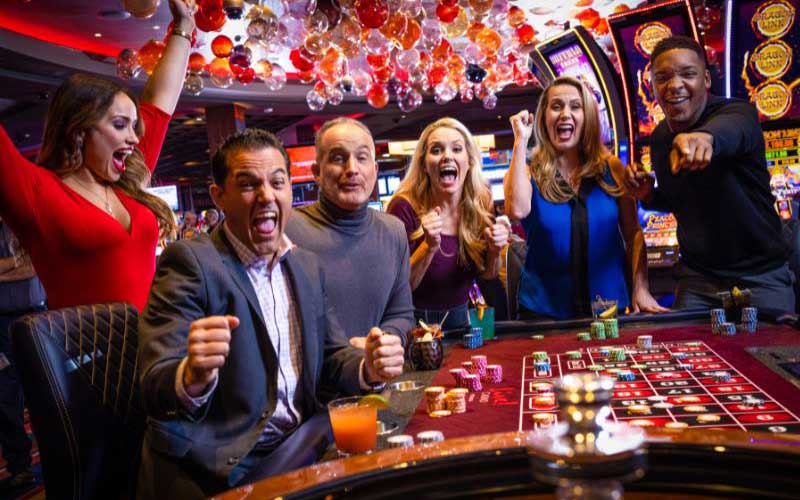 Despite being online and featuring a plethora of co-vs-AI games, online casinos feature a great host of live games which engage millions of people all around the world. However, there are different games, providers, and strategies you have to know about to make the most of your gambling journey.
How is it 'Live Casino' if it's online?
Live casinos assemble high rollers from behind their screen into one online venue. This massive gathering of many people in one place ensures that you get to play with other 24/7 since time zones are no obstacle when gambling gets global.
How do I start gambling at Live Casinos?
In an online casino, there are free-to-play options as well as live games. Demo games are there to give you a taste of the real thing without you having to commit to putting in money. However, Live Casino games require registering in the online system.
Many websites offer multiple channels of registration:
- Email
- Phone
- Facebook
And there are some casino which want you to trust your ID details with the casino in order to be let inside.
Payment-wise, not all casinos are the same either. You should make a clear distinction between fiat currency-based casinos, crypto casinos, and hybrid casinos.
Fiat currency casinos function like a real-life casino, which means they accept credit/debit card payments. When you eventually win, the sum gets loaded to your bank account usually within 3 business days.
On the other hand, crypto casinos operate entirely with crypto and service an amazing scope of tokens. The only good use of your regular cash is to buy crypto through the casino's crypto exchange client. If you don't feel like using the website's trusted exchange provider, you can always use a 3rd party exchange and transfer funds into the account. The caveat is that with crypto casinos you can't withdraw crypto tokens to fiat currencies, so you are strapped to the blockchain.
Games you can play at the Live Casino.
The Live Casino involves all games where you play head-to-head with flesh-and-blood players:
- Poker
- Blackjack
- Baccarat
- Roulette
- Sic bo
How to play Live Casino games?
This article is not the place to write at length about how each game functions, but instead, it's best you familiarise yourself with some ground rules most casinos have.
One thing you should be aware of is the betting ceiling casinos have. In most cases, casinos cap the amount of money you can bet in a game, so no matter how much you put in, the returns are based on a certain limit set by the bookmaker.
Another way of becoming a victim of fine print is by failing to claim your bonuses. Bonuses are one of online casino's greatest perks, but each one comes with a list of terms and conditions you need to satisfy if you want to claim your freebie. So, reading the conditions of every bonus you're looking forward to is a definite must.
And, finally, to extract everything positive about Live Casino games you better read the website's blog page (if they happen to have one). The largest bookies keep up a regular blog page where they update their players on all the changes and additions to games, as well as the introduction of new promos.

Reliable gaming platforms see here
:
https://www.casino777pro.com/