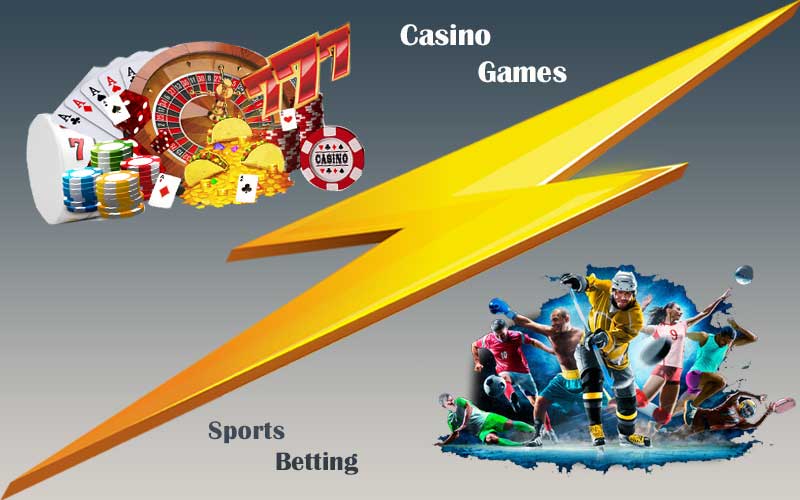 It's next to impossible to make a blanket statement on whether sports betting is more popular than casino betting, or if one is superior to the other. What's for certain is outlining the pros and cons of each method and help you figure out what's best for you!
Casino gambling
Under the umbrella of casino games fall well-known titles that lure millions of both experienced and newbie punters: poker, blackjack, baccarat, roulette, dice, slots, fortune wheel, and many more! The appeal of such games is that they often include a huge gamut of in-game bonuses, loyalty programs, and other perks coming from either the developer or the bookmaker.
Apart from those above-mentioned 'appetisers', casino games offer an amazing variety of titles. Unlike sports games, which are confined to the championships played, video game developers can create new titles at will and improve on already released games. This gives an edge to casino games over sports games because it allows for better dispersion of punters' funds across a single platform.
Sports betting
While casino games may seem like the better option, sports games have a trick up their sleeve. One great advantage of sports betting is its amazing community. The fact that there are so many casino games out there means that it's difficult to find opinions on a game you want to try out. On the other hand, sports games enjoy an amazing following that constantly passes around tips, advice, and informed predictions on the outcome of games, which boosts your chances of winning.
Another huge perk is seasonal bonuses. For Champions League you can expect Champions League bonuses, for La Liga you can expect promotions for that particular tournament. It's true that they are available for a short time, but because of their scarcity, they tend to be more generous than the default casino bonuses.
And as for variety, pretty much every sport you have or have not heard of is available for betting on. But if even that's not satisfactory enough, you can try out the newest type on the block: - Virtual Sports games. These games are simulations of real-life games, including their own unique stats, player strengths and weaknesses, odds of winning, and everything else you'll find in a regular sports game. Just like with real-life teams, you'll have to get familiar with each tournament and player before you make you place your wager. This definitely puts sports betting in a new ballpark and blurs the line between casino and sports betting.
Responsible play
If you ask a professional punter about what are the three core rules of responsible play, they'll probably tell you:
-
No drugs and alcohol- Gambling is not therapy- Never go all-in
Being wise during gameplay is the best way to ensure you are not going back home broke.
Conclusion
There's no objective answer to which option outshines the other, but there are some key takeaways:
- Casino games dazzle with their variety and are suitable for regular players.
- Sports games are for those who would like to feel part of a wider community.
- Virtual Sports is the option for players who want to be on both sides of the argument.
Whether you choose one version over the other, you are bound to encounter some great prizes and have an equally great experience.
Reliable gaming platforms see here
:
https://casino777pro.com/