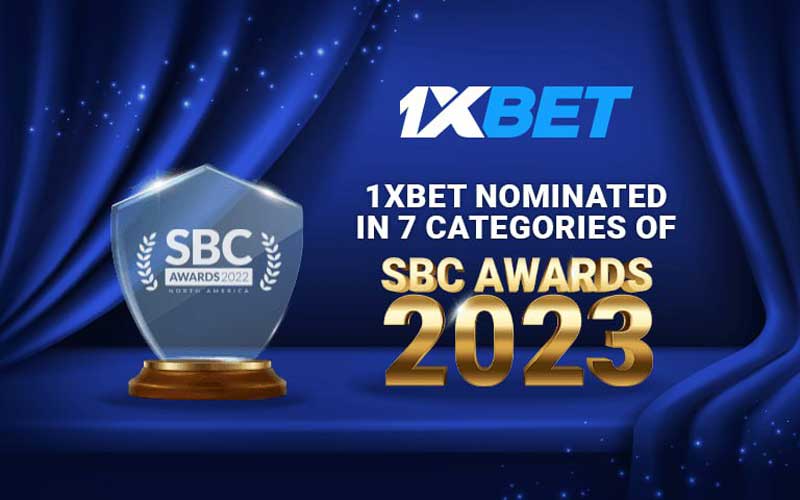 The Oscars for betting innovations might sound odd at first, but for many, it's a coveted award that very few come close to grabbing. And as a matter of fact, it turns out that we've been writing about one of the shortlisted candidates for 2023 without our knowledge:
1xBet
.
If you are a long-time reader of
casino777pro
's reviews, then you probably know that each casino has its own strengths and weaknesses. Some may excel in casino games, while others specialise in traditional sports betting; some have a wide array of e-sports games, and others tread other territories such as betting on politics and the weather. With
1xBet
, a player can enjoy the best of both worlds, since the casino offers an awesome gamut of both sports disciplines and e-sports games, as suggested by the nominations for sportsbook operator and e-sports provider of the year.
Okay, but a casino is not entirely just games. Right? What about the backend side of things: security, ease of use, versatility, and all the seamless traits that seem to escape us. Well, apart from their clean website, solid customer care, and advanced gaming UI, the provider also offers an easy-to-use app to enhance your betting experience. Maybe that's why this bookie also runs for the title for Innovation in Casino and Gaming Entertainment.
Without doubt, anyone curious enough to see if
1xBet
can walk the talk will have their expectations met.
Responsible play
And whether you are looking to test their capabilities to the fullest, or just to have a good time, it's always good to remember to bet responsibly. For some, that means simply exercising some bankroll management, while for others it's more about not playing under the influence of booze or other intoxicants. Betting wisely is not a matter of experience, but of knowing yourself and your shortcomings, so pay attention to your actions in daily life and be careful when entering the casino.
Reliable gaming platforms see here:
https://casino777pro.com/